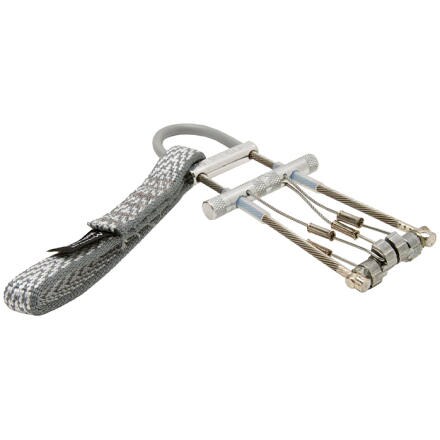 These are the Needles in California not our (sorta) local Needles in SD. Pullharder.org has quite the story of a recent climbing trip to the Needles including this bit:
"He whipped about 25′ onto a 00 Metolius Ultralight TCU! Woot! Then he went right back up there!"
Shown at left is a 00 Metolius. That's quite a fall on a very small piece of pro. One of the climbs they talk about is called "Airy Interlude" which is pictured below. What a classic line.